Buying a home is one of the biggest investments any of us will ever make in our lives. It's an exciting time, but there's also an element of stress in the mix as well, with deadlines and obligations looming.
One certain way to decrease the amount of stress is to ensure the property you wish to buy is going to provide a good home for you and your family. You don't want to find out after you've moved in that the roof leaks and the wiring's faulty. How do you get this information? It's simple--home inspections in Wichita Falls, TX, can provide all the facts you need to make an informed decision on your potential new home.
A Professional Working for You
You can go through a home you plan to buy and investigate every nook and cranny to your heart's delight, but if you are not a contractor or tradesperson, chances are you are going to overlook something, maybe many things. Remove any doubt about the condition of the property by hiring a licensed, professional home inspector to undertake a comprehensive multi-point assessment.
At Hollis Inspections, the property is assessed from top to bottom, inside and out. Our inspections cover the structure, the plumbing, the wiring, ceilings, stairs, appliances, and much more. All this information is compiled and shaped into a comprehensive report which is organized and easy to understand. These reports are not on a pass/fail basis; they are a knowledge tool, written to industry standards, so you know exactly what you are getting.
Making Sure There are no Surprises
Inspections are not only a useful tool for home buyers; they are good when you a homeowner planning to put your property on the market. When you need a seller home inspection, give our office a call. Our inspector will undertake an in-depth inspection of your property, so you know its condition. In that way, you are not at risk of being bushwhacked with any surprises which may be uncovered by a buyer's pre-purchase inspection. You can use the information from your seller's report to help set a fair market asking price for your home.
Knowledge is power and everyone benefits when they all share in the knowledge. Reach out to us, and we'll do our part by providing the information you need.
Contact us to learn more about our services or to schedule an inspection. We proudly serve customers in Wichita Falls, TX, and the surrounding areas.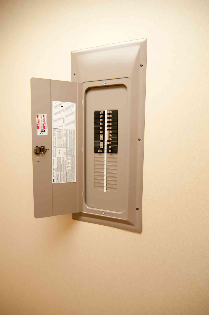 Detailed and Focused Home Inspections in Wichita Falls, TX
Contact our office at 940-867-7714 to get a quote and schedule an inspection.
Your Preferred Choice for Home Inspection Services